24 March 2010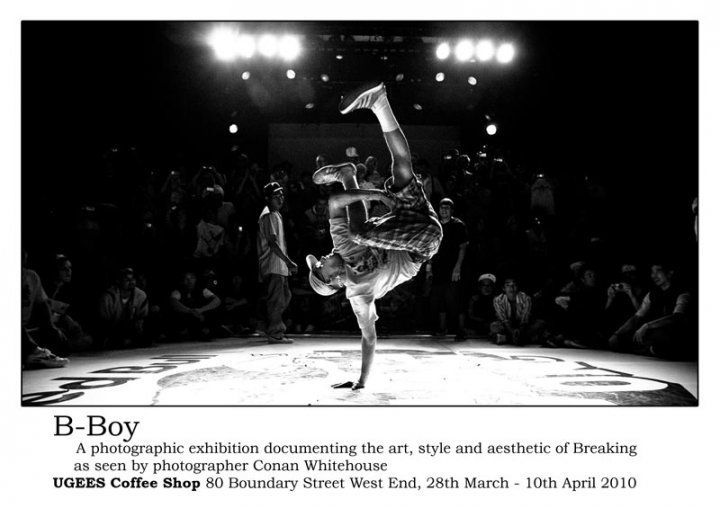 More info:
Conan Whitehouse.
Facebook event page.
Posted by

Dimitri Dymskov
at 5:50 pm
1 comment:

23 March 2010
This is the first post in what (I hope) will be a weekly look into stuff I'm vibing. The title is borrowed from a
Mark Drew
print that sits framed above my workspace. The print is in reference to the
Naughty By Nature
song
O.P.P. (Other People's Property)
. Respekognize.
And now, let the props begin...
I suppose that I can't really begin this chapter of my blog without giving some shine to my boy
Mark Drew
. After all, I did gank his idea and shamelessly parade it around as if was my own genius invention. Below are a few of my favourite examples of Mark's work that I could find online. To see more click on over to his website here:
Making Ends.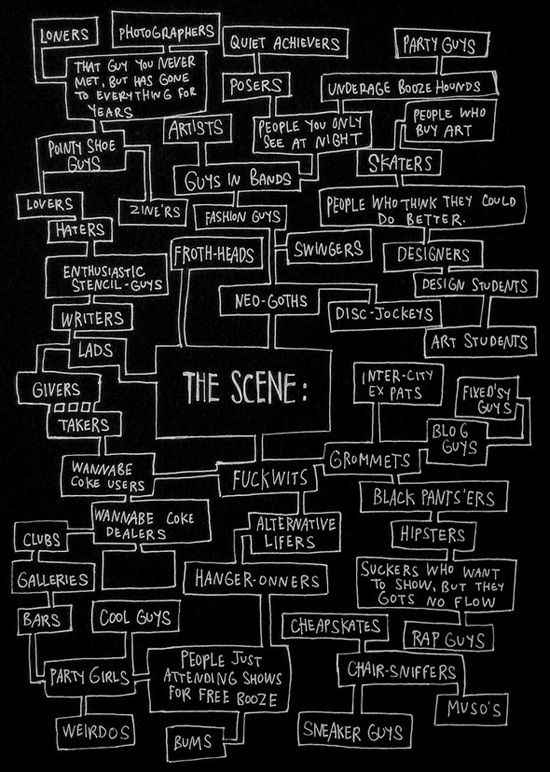 "THE SCENE"
- LOCALISM - GROUP SHOW (2008)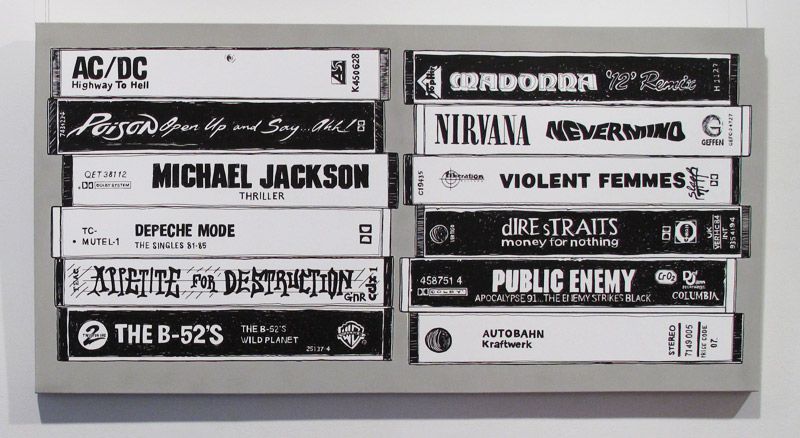 From
C-90: SIDE B, SOLO EXHIBITION AT 72ERSKINE, SYDNEY (2009)
"TAPE INSERT"
- GROUPSHOW AT PALMER PROJECTS, SYDNEY (2009)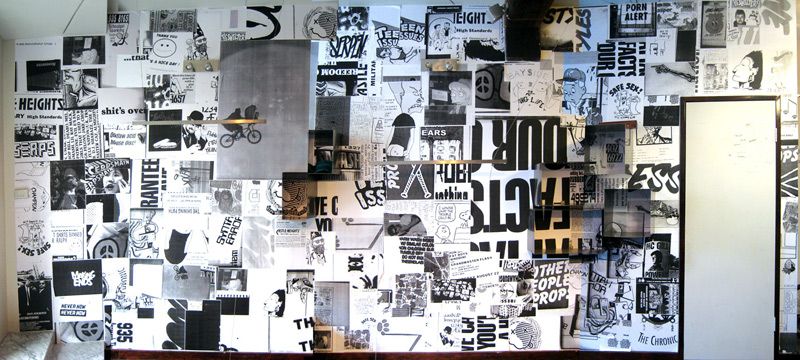 ANOTHER INCH SHOP WALL
WITH TRISTAN CEDDIA (2007).
I know most people's attention spans won't last long enough to read through this post before they jump off to the next one, so if I can recommend one thing to check out before you depart this page, it's the following documentary;
Carts Of Darkness
by Murray Siple. At a basic level it tells the story of a group of homeless bottle collectors living in Vancouver, Canada who have invented their own 'sport' of rolling down hills on shopping trolleys. At a deeper level it touches on the idea of being free from spending your life working just to afford things that you don't really need - and just generally surviving outside of the societal system. Having said that, there is definitely an underlying sadness to parts of the film, which is to be expected anytime that a story is told of people that don't have much. I'm certainly not trying to glamourise that with my previous comments. Carts Of Darkness also reveals elements of the filmmaker's own story; Murray is a former snowboarding filmmaker who has spent the last 10 years in a wheelchair and finds himself living vicariously through the downhill shopping trolley antics of his new found friends. I took a lot from this doco, and I must give a nod to
Revok
, as I discovered this after my friend Tues watched it on Revok's blog.
Next up is on some super nerdy shit, but it's damn amazing at the same time.
AFOL (Adult Fans Of Lego)
is a blocumentary about grown-ups who never gave up their Lego habit. Given that I have a shelve full of random toys, I was totally psyched on this. Nuff said. Thanks to Jeff for the link to this one.
AFOL A Blocumentary from AFOL on Vimeo.
NY-Z
documents
Jay-Z
's collaboration with Absolut Vodka. I love Jay and I love New York, so this was worth the 15 minutes it takes to watch. My favourite quote inside is
"You can't make art with business in mind..."
I'm digging on that TV show
How To Make It In America
. The first episode didn't completely grab me, but once I made it to episode three I was hooked. Anything that encourages a hustle seems to sit well with me, hell, I've even been listening to the
mixtape
(Kid Cudi / DJ Green Lantern / Broke Mogul) everyday as I walk through the park to the office. Below is a small doco from the makers of H.T.M.I.I.A which "gives you a inside look on how some skateboarders 'Get By' in the" Rotten Apple.
It's been a bit stressful at times this week, but it's all good 'cause I've had my main man
Frank
bumping on my speakers. It's impossible to stay tense with that guy around, trust me.
I caught my first 3D flick at the movies on the weekend in the form of
Alice In Wonderland
. I loved it and all its Tim Burton filled goodness. My favourite character was the scattered, unpredictable, junkie-esque rabbit that hung about with the Mad Hatter. I couldn't find the little furry fucker online, so you'll have to deal with this photo of Johnny Depp holding a much safer and more predictable wabbit. Perhaps this is the aforementioned rabbit prior to drug use?
Retna
's new show at
New Image Art Gallery
in West Hollywood looks incredible. I'd really like to acquire one of these pieces as they are amoungst the most visually inspiring works that I've seen in a minute. I believe the photos were taken by
Yuri Hasegawa
.
See more here:
Known Gallery
.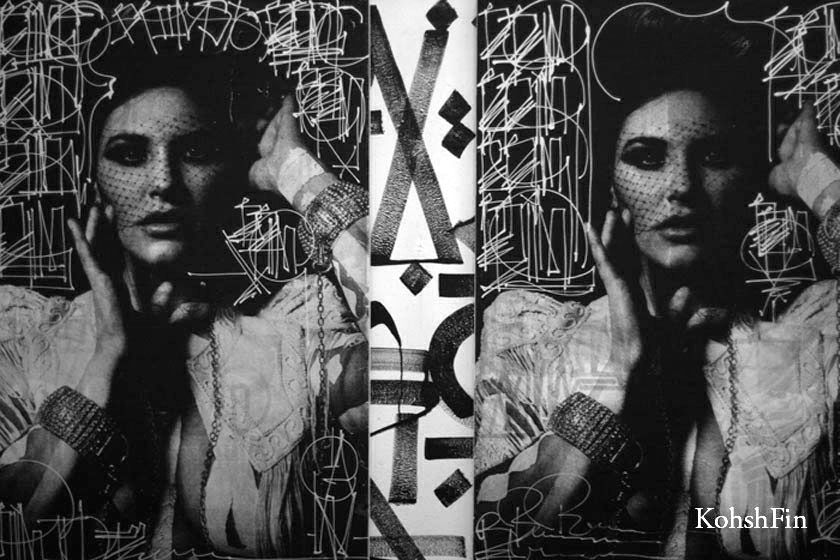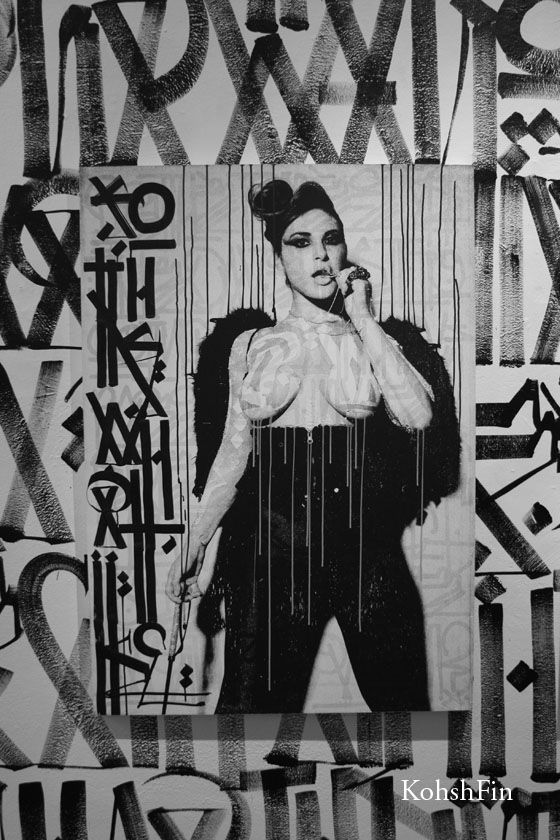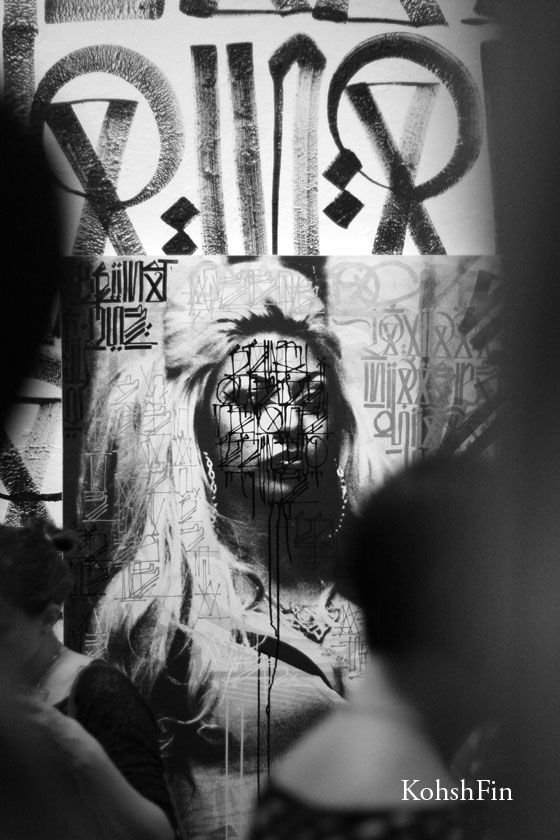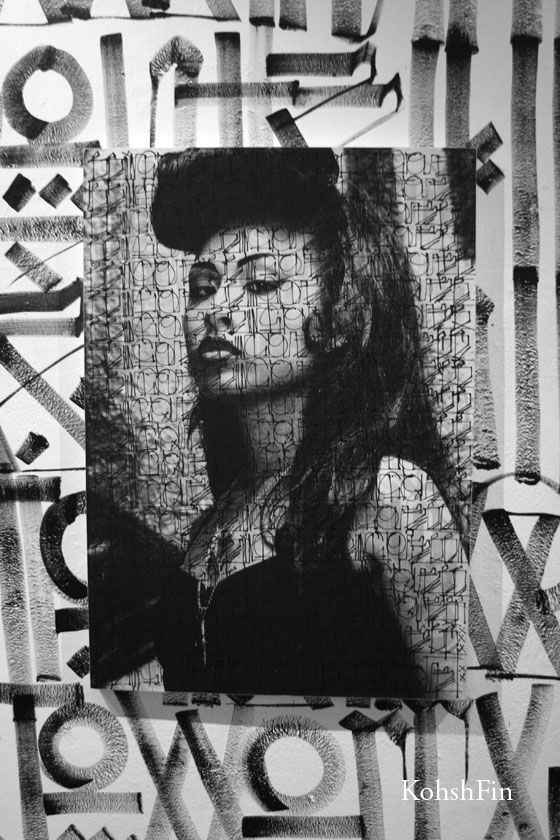 Another series of black and white images that have been doing the rounds this week, much to my liking, are from photographer
Ryan McGinley
's new exhibition;
"Everybody Knows This Is Nowhere"
. These are on every blog imaginable so I'll just share my favourite three images from the series and move along.
You can see more images and read a recent interview conducted by Spike Jonze here:
OPENING CEREMONY
.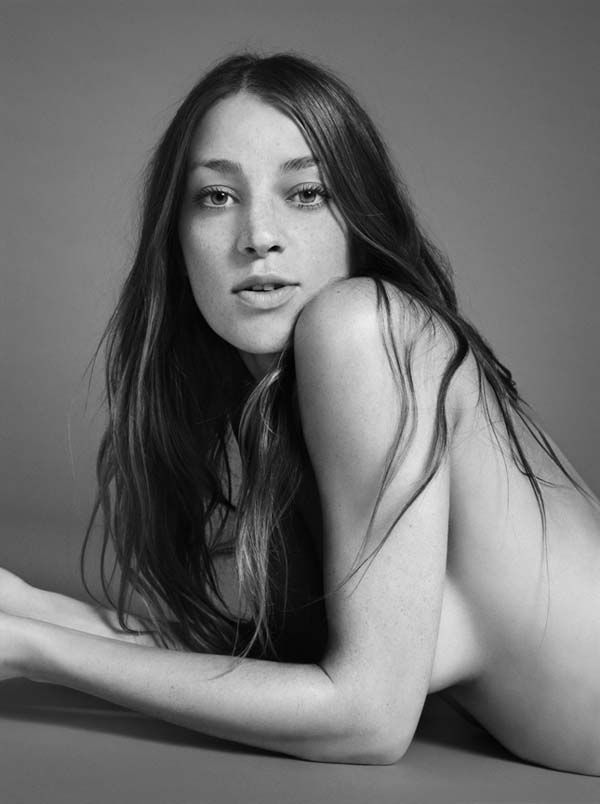 I was stoked to see Brissy lass
Megan Cullen
got some photographs from her
"Tent City"
series published alongside a nice story in the latest
Lodown Mag
from Berlin. Congrats gurl! I really enjoyed the read, and the photos.
Check Megan's new blog
here
or website here:
megancullenphoto.com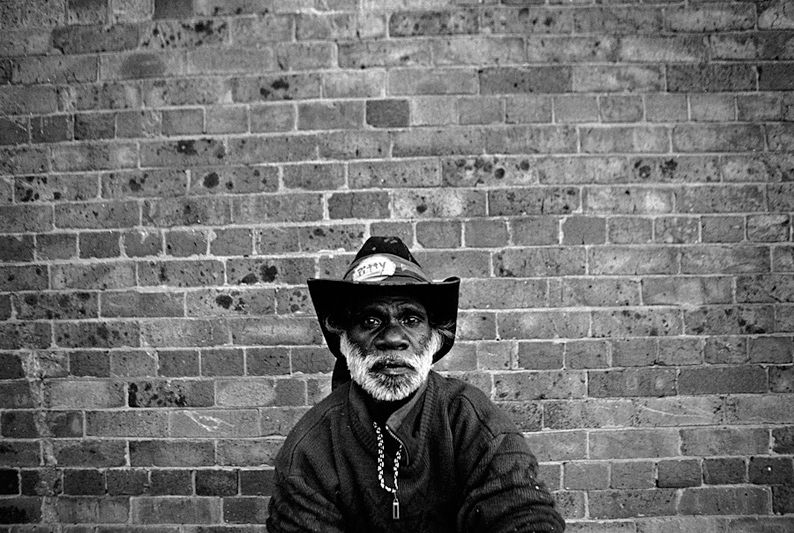 Pitty.
Bryan.
Time's up folks. I'll end this post with a little bit of graffiti shit (via:
kzergabegallery.com
)...
Augor
rules!
Revok.
Over and out...
My homie
Kill Pixie
has an exhibition opening this week at
Edwina Corlette Gallery
in Brisbane. I'm excited to see KP for the first time since he bailed to pursue his art career in the US of A, I'll also be stoked to see his new artwork in the flesh.
If you're in Brizzo make sure you check this show out, if not you can peep some of the work below.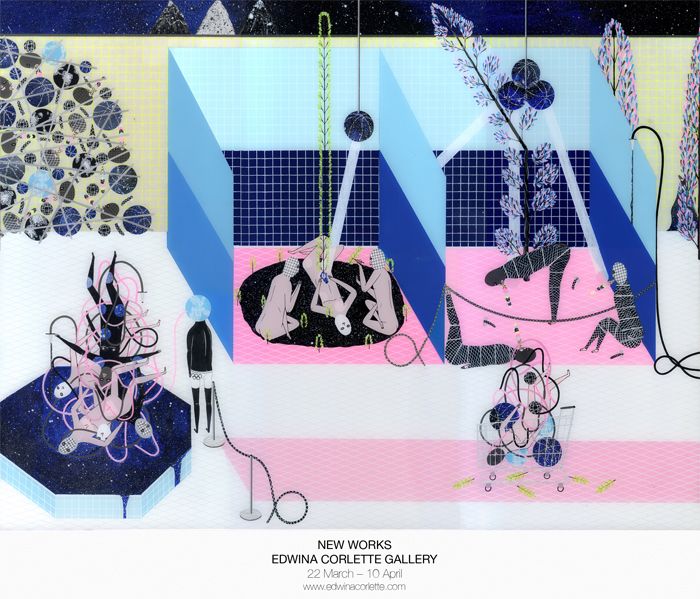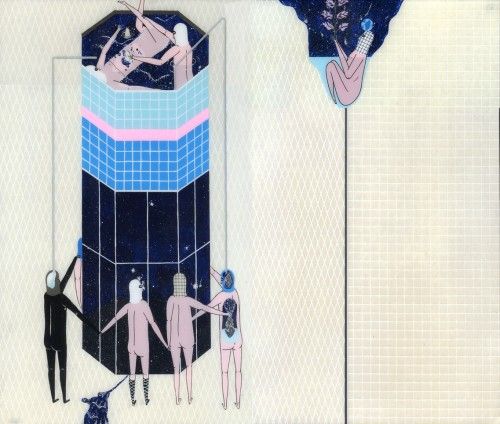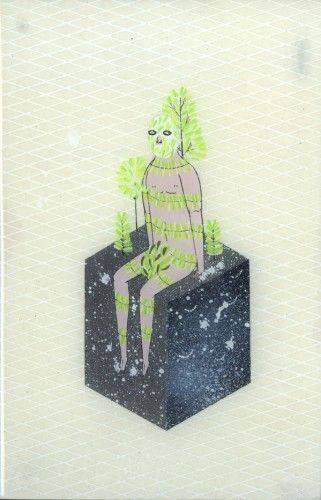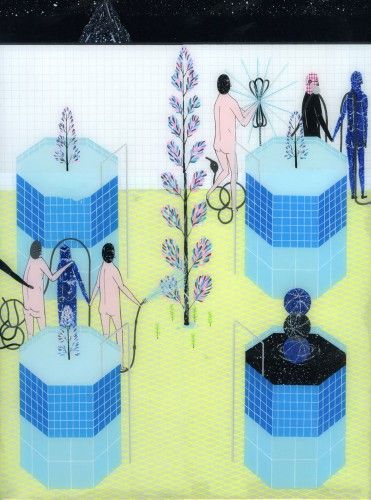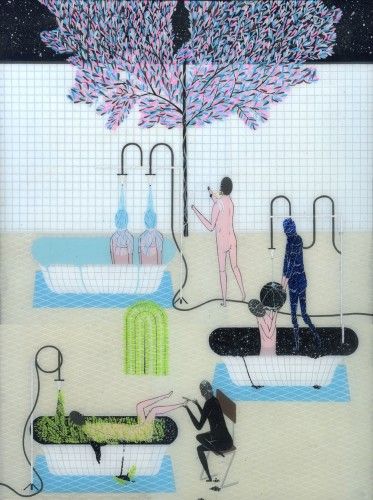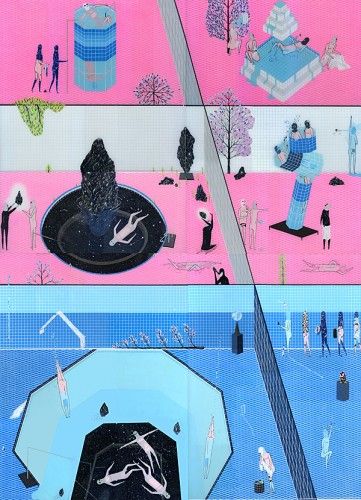 More images over here:
Kill Pixie at Edwina Corlette
.
More info:
Kill Pixie website
.
Posted by

Dimitri Dymskov
at 3:35 am
No comments:

20 March 2010
A cute little video that the wonderful Elana Mullaly put together of the footage I shot while we were cruising around Japan in June 2009.

Watching this really makes me want to go back.

Oh, and if my grandma is watching this, mute the sound, it contains naughty words, repeatedly.


Posted by

Dimitri Dymskov
at 8:01 pm
1 comment: